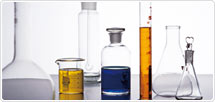 Japanchem is a chemical trading company dealing with Pharmaceutical intermediate, Electronic material, Functional polymer, Catalyst, Special chemical and Contract manufacturing.
Through customer needs, can introduce optimized raw material sourcing and out sourcing by domestic and overseas.
We search and provide hard-to-find, innovative, economical, safe and reliable fine chemicals through manufacturers located over the world.